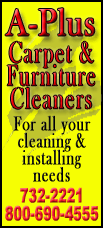 His tie for fourth at the McGladrey Classic last month moved him up to No. 98 on the PGA Tour money list with $973,707. That gives the 48-year-old Love a distinction that not even Arnold Palmer, Jack Nicklaus or Tiger Woods can claim. Love has never finished out of the top 125 on the money list, a streak that dates to his rookie season in 1986.
"It just means you're getting older," Love said. "But I've hung in there a long time. Pride is a good word, too. When I went to Vegas (immediately after the Ryder Cup), Scotty Verplank texted me and said, `Pretty good for a ceremonial golfer.' But he was saying, `I know you're competitive and just want to go out and play.' When I go to play, I like to play. When I go to goof off, I like to goof off."
Love's streak nearly ended in 2008, when he was returning from major ankle surgery. He was well outside the top 125 when he had a pair of top 10s in the Fall Series, then finished it off by winning at Disney. That was his last win.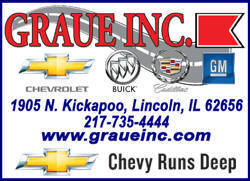 Not only has he kept his card every year, Love will be going for his 27th consecutive year of finishing in the top 100 on the money list. And if he can play well enough to earn $26,293, it would be his 18th consecutive year of making $1 million or more.
Love is no longer on the PGA Tour policy board. The PGA of America is in the process of picking the next Ryder Cup captain. Love is looking ahead.
"Next year should be great," he said. "I should have no distractions. So I'm excited about next season."
Love and Vijay Singh played three rounds together at the Frys.com Open and the top of the Champions Tour came up. Neither of them are in a big hurry.
"We want to beat these guys," Love said. "Everybody else is asking me and Vijay, `When are you going on the Champions Tour?' And I'm thinking, "How do I get as many wins as Vijay?' Vijay is thinking, `How do I get as many wins as Phil?' So we want to keep going out here. We're competitive.
"There's a lot of money to play for," Love said. "I've never won a FedEx Cup. I'd like to get back in the top in the world rankings. I'm still motivated."
___
Q-SCHOOL DQ: A week after Blayne Barber easily advanced from the first stage of Q-school, the former Walker Cup player took himself out.
According to Golfweek magazine, Barber disqualified himself for signing an incorrect scorecard because of an incident in the second round. He wasn't sure if he had brushed a leaf in the bunker on the 13th hole at Callaway Gardens, and after a week of contemplation, he felt he had no choice.
Barber said while his caddie (Shayne Barber, his brother) said the leaf had not moved, he decided to assess a one-stroke penalty. The problem came later that night when he was talking about the incident with former Auburn teammate Michael Hebert, who told Barber that the penalty for such an infraction was two shots.
"That's when things went haywire in my mind," Barber told the magazine. "My caddie was watching and didn't see the leaf move. I thought maybe I'd psyched myself into thinking I'd (touched the leaf)."
He played the final two rounds because his caddie was certain the left didn't move, but Barber said he "just did not have any peace about it."
He called the tour on Friday to tell them he had signed for an incorrect score and was disqualified. That allowed six other players -- Jamie Arnold, Corbin Mills, Jonathan Moore, Chesson Hadley, Robert-Jan Derksen and Maarteen Lafeber -- to move up a spot and advance to the second stage.
As for Barber?
He will rely on Monday qualifying and sponsor exemptions on the PGA Tour and Web.com Tour. Before that, he is getting married Dec. 15.
___