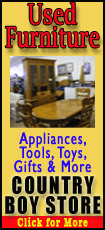 Juergen Fitschen of Germany's biggest bank said Thursday that governments have borrowed too much in recent years and added that "the pile of debt has remained unchanged."
The U.S. and European governments have significantly increased borrowing in the wake of the 2008-2009 financial crisis to bail out banks and finance stimulus programs. Several EU nations have since come under increased market scrutiny amid fears they cannot repay their debt.
Fitschen says governments need sustainable paths of debt reduction. He says the situation in Europe is now particularly difficult because "the future of banks is now linked to the states servicing their debt."