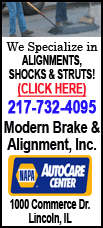 The Commission, the EU's executive arm, opened its investigation Thursday. It is already looking into a complaint that Chinese manufacturers are "dumping" solar panels on Europe -- selling them at below-market rates.
The investigation into the subsidies will take 13 months. But it can impose duties in as few as nine months, if preliminary evidence indicates there are subsidies and they are hurting European manufacturers.
China produces 65 percent of the world's solar panels, and the EU is its primary export market. Last year, China sold euro21 billion ($27 billion) worth of solar panels and parts to the EU.