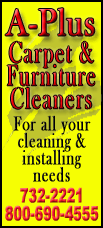 The bank has already said that it has done enough and it's up to governments to restore growth by cutting regulation and fixing their finances.
A further rate cut could in theory help growth by making it easier for businesses to borrow and expand. Yet analysts say more cuts might not help because rates are already low, yet businesses see no reason to borrow.
The eurozone economy is stagnating as governments cut back spending and raise taxes to reduce oversized budget deficits. European Union officials now expected the eurozone economy to shrink by 0.4 percent in 2012 and barely grow at 0.1 percent next year.