Merkel faces a tough sell with British Prime Minister David Cameron, whose ruling Conservative Party has never been particularly enthusiastic about European integration. Cameron is under pressure from a large and vocal group of lawmakers in his own party to stand firm against any attempt to expand the EU's remit or its budget.
Speaking to reporters before the dinner, Cameron said that debt-saddled European nations struggling to recover from the global financial downturn could ill afford to pour more money into Brussels' coffers.
"I believe it would be wrong for the European budget to increase at a time when we are having to make difficult decisions not just in Britain but all over the European Union to get our budgets back to balancing," he said. "That's why I've said it should be at best a cut (in the EU budget), at worst a freeze."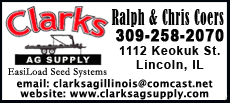 Merkel, speaking through an interpreter, acknowledged that every European leader needed "to do something that will stand up in the court of public opinion back home."
But she declined to say whether she supported Cameron's push for a freeze, saying she wanted to speak to the prime minister about it first.
It could be a strained conversation.
Before her trip to London, Merkel said she wanted the upcoming summit of EU government leaders to come up with a plan to give the bloc more powers to intervene in national budgets. In a speech to legislators in Brussels, she said that she wanted all EU member states to eventually adopt the euro currency and calling for transforming the European Commission -- which currently drafts EU legislation -- into "something like a European government."