Total consumer borrowing rose $11.4 billion in September compared with August, the Federal Reserve said Wednesday. Total consumer debt outstanding, which excludes mortgages and other housing-related borrowing, stands at $2.74 trillion -- the highest level on record.
The increase was driven entirely by a category that consists mostly of student and auto loans. Borrowing in that category increased $14.3 billion. Credit card borrowing fell $2.9 billion, the third drop in four months.
Most of the gains appeared to be in student lending, which could reflect the start of the academic year. Loans held by the federal government, which are mostly student loans, increased $13.8 billion. The figures for specific categories of loans are not seasonally adjusted.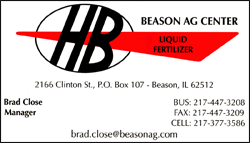 Americans have become more confident about the economy and are spending more. New car sales and sales at retail stores rose by healthy amounts in September.
But with unemployment high and the economy weak, many consumers are reluctant to build up credit card debt, which typically carries steeper interest rates than other loans.
Credit card usage has fallen sharply since the 2008 credit crisis. Four years ago, Americans had $1.03 trillion in credit card debt, an all-time high. In September, that figure was 17.1 percent lower.
During the same period, student loan debt has increased dramatically. The category that includes auto and student loans is 21.2 percent higher than in July 2008.