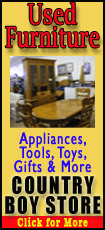 Hu opened a weeklong party congress with a speech that cited many of the challenges China faces -- a rich-poor gap, environmentally ruinous growth and imbalanced development between prosperous cities and a struggling countryside. Yet he offered little fresh thinking to address a flagging economy and meet demands from within the party and the public for more open government.
Instead, the 90-minute, wide-ranging speech gave Hu a chance to define his legacy and lay down policy markers for his successor, Vice President Xi Jinping, while marshaling his clout for the main event at the congress: the backroom politicking to install allies in the collective leadership Xi will lead.
"For Hu Jintao and his leadership, the most important thing is to make sure that he would have as much influence as possible in placing new members in the new generation of leaders," said Ding Xueliang, a Chinese politics expert at Hong Kong University of Science and Technology.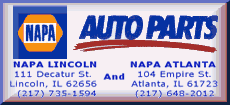 Always an occasion for divisive bargaining, the leadership transition has been fraught, buffeted by scandal and by the sinking economy that has fed public anger over a party increasingly seen as consumed by power and corruption.
In recent months, one top leader, Bo Xilai, has been purged after his wife murdered a British businessman; a top aide to Hu was sidelined after his son crashed a Ferrari he shouldn't have been able to afford and foreign media reported that relatives of Xi and outgoing Premier Wen Jiabao had traded on their proximity to power to amass vast fortunes.
Hu sounded the alarm on rampant graft, calling on party members to be ethical and rein in their family members.
"Nobody is above the law," Hu said to the applause of the 2,309 delegates and invited guests gathered in the Great Hall of the People, with Xi and other party notables on the dais behind him. He later said, "If we fail to handle this issue well, it could prove fatal to the party, and even cause the collapse of the party and the fall of the state."
Hu mentioned corruption and efforts to fight it 16 times and said China needed more effective laws and rules to eliminate conflicts of interest, though he did not propose asset disclosures or other detailed measures that reformers have urged.
Hu also drew the line on political reform, a catchphrase for everything from greater transparency to democracy, insisting that the party and its leading position would remain firmly intact.
The party has "been through a crisis of political legitimacy since the Bo Xilai affair and they're trying to mend that," said Jean-Pierre Cabestan of Hong Kong Baptist University. He said Hu wants "to demonstrate that China needed the Communist Party as a leading force and that they will improve, but at the same time, clearly indicating that the party should remain in the saddle, and the only one in the saddle."
The congress also comes during a crisis with Japan over disputed islands, and though Hu did not mention it by name, he said China faced complicated security threats.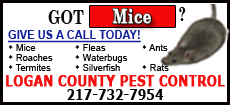 China would further modernize its armed forces and "resolutely safeguard China's maritime rights and interests and build China into a maritime power," Hu said.
Stakes have seemed higher still this year for the party and the public, with China seemingly facing a turning point. The old model of heavily state-directed growth that lifted hundreds of millions out of poverty and made China an economic powerhouse is faltering in the face of rising domestic debt and a weak global economy. Meanwhile, the government has to contend with the public's continued expectations of higher living standards and for less corruption and greater accountability, if not outright democracy.