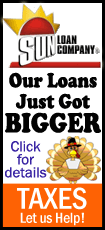 Attorney Thomas Anthony Durkin said Wednesday that Enaam Arnaout returned to the U.S. two weeks ago after he had initially received permission from a federal judge to travel to the Mideast to visit family.
Arnaout was released from a 10-year federal prison sentence in July 2010 and placed on supervised release. Arnaout pleaded guilty in 2003 to defrauding donors to his charity, Benevolence International foundation.
Arnaout is a Syrian-born U.S. citizen who lives in Bridgeview. Prosecutors accused him of having ties to Osama bin Laden, but Arnaout denies he raised money for terrorists.