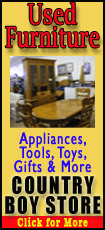 Bridgeview resident Muhammad Salah's attorney tells the Chicago Tribune (http://trib.in/StYJv6) that the U.S. Treasury Department has removed Salah from the list. Salah filed a lawsuit in September claiming U.S. government monitoring of his economic transactions is unconstitutional.
Salah was imprisoned in Israel after police who searched his East Jerusalem hotel room found $95,000 in cash they said was earmarked to bankroll terrorism.
He went on trial in 2007 and was acquitted of racketeering conspiracy but convicted of obstruction for lying under oath about the fatal Hamas shooting of an American teenager. A federal judge sentenced him to 21 months in prison.
___
Information from: Chicago Tribune, http://www.chicagotribune.com/