In New Jersey, utilities reported 400,000 power outages early Thursday; 20,000 of those were new. In New York City and Westchester, more than 70,000 customers were without power after the storm knocked out an additional 55,000 customers.
There were 60,000 new outages on Long Island, where more than 200,000 customers without power.
There were pockets of new outages were reported in Connecticut.
___
THIS IS A BREAKING NEWS UPDATE.
AP's earlier story is below.
___
The nor'easter that interrupted recovery efforts from Superstorm Sandy pulled away from New York and New Jersey Thursday morning, leaving a blanket of thick, wet snow that snapped storm-weakened trees and downed power lines.
Households from Brooklyn to storm-battered sections of the Jersey shore and Connecticut that had waited for days without power because of Sandy were plunged back into darkness in temperatures near freezing.
However, roads in New Jersey were clear for the morning commute, and rail lines into New York City were running smoothly so far, despite snow still coming down heavily in some areas.
The nor'easter, as promised, brought gusting winds, rain and snow, but so far not the flooding that was anticipated.
Elena McDonnell didn't waste energy worrying about the newest storm, not after living through Sandy last week and still without power in her Staten Island home.
"It isn't scary at all," the 42-year-old said. "This is nothing."
Under ordinary circumstances, a storm of this sort wouldn't be a big deal. But large swaths of the landscape were still an open wound, with the electrical system highly fragile and many of Sandy's victims still mucking out their homes and cars and shivering in the deepening cold. As the storm picked up in intensity Wednesday evening, lights started flickering off again.
Mark L. Fendrick, of Staten Island, shared his frustration with others on Twitter Wednesday night, saying, "My son had just got his power back 2 days ago now along comes this nor'easter and it's out again."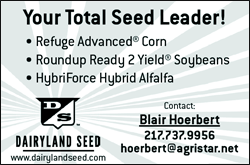 Residents from Connecticut to Rhode Island saw 3 to 6 inches of snow on Wednesday. Worcester, Mass., had a whopping 8 inches of snow, and Freehold, N.J., had just over a foot overnight.
Good news was mixed with the bad, however: temperatures over the next few days will be in the 50s in southern New England, said meteorologist Frank Nocera, and on Sunday it could edge into the 60s.
In New York and New Jersey, rain and 60 mph wind gusts swept through Wednesday evening.
"I am waiting for the locusts and pestilence next," New Jersey Gov. Chris Christie said.
Ahead of the storm, public works crews in New Jersey built up dunes to protect the stripped and battered coast, and new evacuations were ordered in a number of communities already emptied by Sandy. New shelters opened.