In August, Scientology opened a gleaming new headquarters in the ancient port city of Jaffa, part of Tel Aviv. Since then, visitors and the curious have streamed through with no incidents.
And this in a country where Jews and Muslims harbor clashing claims over the same holy sites, sometimes sparking violence, and competing Jewish streams disparage each other openly and often.
Scientology has confronted charges in many countries that it is a dangerous cult that brainwashes its followers and confiscates their assets. Its leaders deny that.
"Like any new religion, people have misconceptions and much doubt, but we simply use logic to think life out for ourselves and are taught to question and debate everything," said Sefi Fischler, the church's spokesmen in Tel Aviv.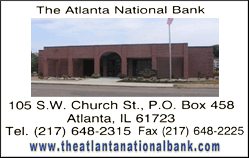 According to its website, Scientology believes man is an immortal spiritual being with unlimited capabilities. Its practices include spiritual counseling.
Created by American science fiction writer L. Ron Hubbard in 1954, the Los Angeles-based movement claims millions of members worldwide, including celebrities like actors Tom Cruise and John Travolta. It has been blamed as the catalyst behind the well-documented breakup of Cruise and his ex-wife Katie Holmes.
Germany, France and Russia are among the governments that keep a close eye on Scientology, and court cases have been filed against the church in some places.
In contrast, there hasn't been much public opposition in Israel.
While a 1987 Israeli parliamentary commission declared it a cult, the practice of Scientology in Israel is legal. The new headquarters has some 200 staff and claims to serve thousands.
Eytan Schwartz, a spokesman for Tel Aviv's mayor, said the new center is a testament to Israel's spirit of religious tolerance.
"Within just a few blocks of the center, you'll find numerous synagogues, several mosques and churches, 4,000 years of Abrahamic monotheistic religions expressing themselves," he said. "The Scientology center is simply showing that Tel Aviv is one of the most pluralistic cities in the Middle East."