"People don't consider us as equal citizens. They beat us whenever they want," said Mol Chand, one of the teenage boys gathered at the temple. "We have no place to worship now."
It was the second time the Sri Krishna Ram temple has been attacked, and this time the mob didn't even bother to disguise their faces. The small temple, surrounded by a stone wall, is a tiny religious outpost in a dusty, hardscrabble neighborhood so far on the outskirts of the city that a sign on the main road wishes people leaving Karachi a good journey.
Local Muslim residents blamed people from a nearby ethnic Pashtun village for the attack, which took place in late September on the Day of Love for the Prophet, a national holiday declared by the government in response to an anti-Islam film made in the U.S. No one was seriously injured in the attack.
It was the latest in a rising tide of violence and discrimination against Hindus in this 95 percent Muslim country, where Islamic extremism is growing. Pakistan's Hindu community says it faces forced conversions of Hindu girls to Islam, a lack of legal recognition for their marriages, discrimination in services and physical abuse when they venture into the streets.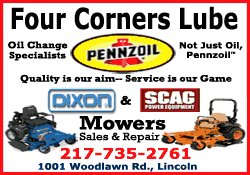 The story of the Hindu population in Pakistan is one of long decline. During partition in 1947, the violent separation of Pakistan and India into separate countries, hundreds of thousands of Hindus opted to migrate to India where Hinduism is the dominant religion. Those that remained and their descendants now make up a tiny fraction of Pakistan's estimated 190 million citizens, and are mostly concentrated in Sindh province in the southern part of the country.
Signs of their former stature abound in Karachi, the capital of Sindh. At the 150-year-old Swami Narayan Temple along one of the city's main roads, thousands of Hindus gather during the year to celebrate major religious holidays. Hindus at the 200-year-old Laxmi Narain Temple scatter the ashes of their cremated loved ones in the waters of an inlet from the Arabian Ocean.
But there are also signs of how far the community has fallen. Residents in a city hungry for land have begun to build over Hindu cemeteries, the community's leaders say. Hindus helped build Karachi's port decades ago, but none work there now.
Estimates of the size of the Hindu population in Pakistan are all over the map -- from 2.5 million or 10 million in Sindh province alone to 7 million across the country -- a reflection of the fact that the country hasn't had a census since 1998.
It isn't just Hindus who are facing problems. Other minorities like Christians, the mystical Muslim branch of Sufis and the Ahmadi sect have found themselves under attack in Pakistan, where the rise of Muslim fundamentalists has sometimes unleashed a violent opposition against those who don't follow their strict religious tenets.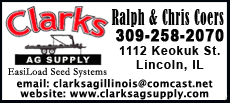 The discrimination has prompted some Hindus to leave for India, activists warn, though the extent is not known. Around 3,000 Hindus left this year, part of a migration that began four years ago, sparked by discrimination and a general rise in crime in Sindh, said DM Maharaj, who heads an organization to help Hindus called Pakistan Hindu Sabha.
He said he recently talked to a group of Hindus preparing to move to India from rural Sindh, complaining that they can't eat in Muslim restaurants or that Muslim officials turned them down for farming loans. Even during recent floods, they said Muslims did not want them staying in the same refugee camps.
Other Hindu figures such as provincial assembly member Pitamber Sewami deny there's a migration at all, in a reflection of how sensitive the issue is. Earlier this year, there were a string of reports in Pakistani media about Hindus leaving the country, sparking a flurry of promises by Pakistani officials to investigate.
In India, a Home office official said the Indian government noticed an upward trend of people coming from Pakistan but called reports of Pakistanis fleeing to India "exaggerated." He said he does not have exact figures on how many Pakistani Hindus have stayed in India after entering the country on tourist visas. The official spoke on condition of anonymity due to the sensitivity of the topic.