Joe Gordon, who was convicted last year of translating excerpts of an unauthorized biography of King Bhumibol Adulyadej from English into Thai and posting them online, said those jailed under Thai laws protecting the royal family often suffer abuse from prison guards and are treated "like animals." While he now denies committing any crime, Gordon pleaded guilty and was sentenced to two and a half years in prison before receiving a royal pardon in July.
The punishment was a high-profile example of the severe sentences meted out here for defaming Thailand's royal family, a crime known as "lese majeste." The issue has drawn international attention and raised concern about freedom of speech in this Southeast Asian kingdom best known as the easygoing Land of Smiles, a tourist paradise that draws some 19 million visitors per year.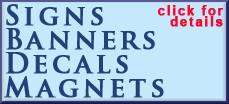 Gordon's case also raised questions about the applicability of Thai law to acts committed by foreigners outside Thailand, since he posted the link while residing in the U.S.
"Freedom of expression is not harassment, and Thai people don't understand that," Gordon told The Associated Press before his planned departure from the country Thursday. He said in Thailand the attitude is "if you don't believe and you don't follow us in the way we are doing things, it means you are insulting us."
Bhumibol, the world's longest-reigning monarch, is revered in Thailand and is widely seen as a stabilizing force. But Thailand's lese majeste laws are the harshest in the world. They mandate that people found guilty of defaming the monarchy -- including the king, the queen and the heir to the throne -- face three to 15 years behind bars.
Opponents say that lese majeste laws are often abused to punish political rivals. That has been especially true amid the political turmoil that has followed a 2006 military coup that unseated Prime Minister Thaksin Shinawatra, who among other things was accused of disrespect for the monarchy.
Supporters say the monarchy is an essential part of the Thai identity and defending it is a matter of national security.
Gordon, 55, is accused of posting links to a translation of the banned biography "The King Never Smiles" in 2007 while in Colorado.
"As an American citizen, I didn't do anything wrong," Gordon said. "It's my freedom of expression on American soil."
He acknowledges posting the links to the translated biography excerpts on his personal blog, but denies translating it. Either would be enough to face charges in Thailand, where authorities have warned that Facebook users around the world who "share" or "like" content that insults the Thai monarchy are committing a crime.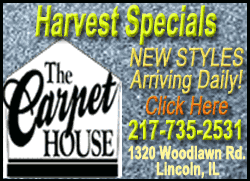 In the book, author Paul Handley retraces the king's life, alleging that he has been a major stumbling block to the progress of democracy in Thailand as he consolidated royal power over his long reign.
Gordon, who was born Lerpong Wichaikammart in Thailand, has lived in the U.S. for about 30 years and is a naturalized citizen. He was arrested in Thailand in May 2011 after he returned to seek treatment for arthritis and high blood pressure.
He said he was in his apartment in northeastern Thailand when it was stormed by about 20 plainclothes police officers who confiscated his computer and accused him of wanting to turn Thailand, a constitutional monarchy, into a republic. It's a charge that hardcore opponents have also leveled at Thaksin.