The Myanmar official speaking from the capital, Naypyitaw, said Thursday that security for a visit on Nov. 18 or 19 had been prepared, but that the schedule was not final. He asked not to be named because he was not authorized to give information to the media.
The official said Obama would meet with opposition leader Aung San Suu Kyi as well as government officials including reformist President Thein Sein.
It would be the first-ever visit to Myanmar by an American president. U.S. officials have not yet announced any plans for a visit, which would come less than two weeks after Obama's election to a second term.
Obama's administration has sought to encourage the recent democratic progress under Thein Sein by easing sanctions applied against Myanmar's previous military regime.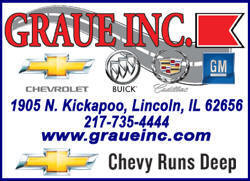 Officials in nearby Thailand and Cambodia have already informally announced plans for visits by Obama that same week. Cambodia is hosting a summit meeting of the Association of Southeast Asian Nations, and Thailand is a longtime close U.S. ally.
The visit to Myanmar, also known as Burma, would be the culmination of a dramatic turnaround in relations with Washington as the country has shifted from five decades of ruinous military rule and shaken off the pariah status it had earned through its bloody suppression of democracy.
Obama's ending of the long-standing U.S. isolation of Myanmar's generals has played a part in coaxing them into political reforms that have unfolded with surprising speed in the past year. The U.S. has appointed a full ambassador and suspended sanctions to reward Myanmar for political prisoner releases and the election of Nobel laureate Suu Kyi to parliament.
From Myanmar's point of view, the lifting of sanctions is essential for boosting a lagging economy that was hurt not only by sanctions that curbed exports and foreign investment, but also by what had been a protectionist, centralized approach. Thein Sein's government has initiated major economic reforms in addition to political ones.