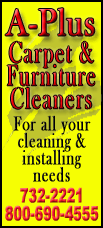 Today's highlight in history:
On Nov. 8, 1932, New York Democratic Gov. Franklin D. Roosevelt defeated incumbent Republican Herbert Hoover for the presidency.
On this date:
In 1889, Montana became the 41st state.
In 1909, the original Boston Opera House first opened with a performance of "La Gioconda" by Amilcare Ponchielli.
In 1913, the play "Woyzeck," by Georg Buchner, had its premiere in Munich, Germany, more than six decades after the playwright's death.
In 1923, Adolf Hitler launched his first attempt at seizing power in Germany with a failed coup in Munich that came to be known as the "Beer-Hall Putsch."
In 1942, Operation Torch, resulting in an Allied victory, began during World War II as U.S. and British forces landed in French North Africa.
In 1950, during the Korean War, the first jet-plane battle took place as U.S. Air Force Lt. Russell J. Brown shot down a North Korean MiG-15.
In 1960, Massachusetts Sen. John F. Kennedy defeated Vice President Richard M. Nixon for the presidency.
In 1972, the premium cable TV network HBO (Home Box Office) made its debut with a showing of the movie "Sometimes a Great Notion."
In 1980, scientists at the Jet Propulsion Laboratory in Pasadena, Calif., announced that the U.S. space probe Voyager 1 had discovered a 15th moon orbiting the planet Saturn.
In 1987, 11 people were killed when an Irish Republican Army bomb exploded as crowds gathered in Enniskillen, Northern Ireland, for a ceremony honoring Britain's war dead.
In 1988, Vice President George H.W. Bush won the presidential election, defeating Massachusetts Gov. Michael Dukakis.
In 1994, midterm elections resulted in Republicans winning a majority in the Senate while at the same time gaining control of the House for the first time in 40 years.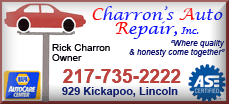 Ten years ago: The U.N. Security Council unanimously approved Resolution 1441, aimed at forcing Saddam Hussein to disarm or face "serious consequences." President George W. Bush said the new resolution presented the Iraqi regime "with a final test."