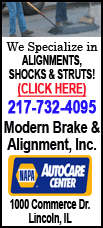 He was hired Wednesday to replace Dave Hansen and improve an offense that struggled last season when All-Star slugger Matt Kemp was hobbled by injuries. The Dodgers were 13th in the National League in runs scored and RBIs and 15th in home runs.
"It's the first time in my baseball career I have an opportunity to live at home and work at home," McGwire said on a teleconference. "To do what I love, still be in the game of baseball and to be at home, it just fit perfectly."
McGwire spent the past three seasons in the same job with the St. Louis Cardinals, where he starred during parts of his 16-year major league career. During McGwire's tenure, the Cardinals led the National League in batting average (.269) and on-base percentage (.337), ranked second in runs (2,263) and fourth in slugging percentage (.416).
He worked with All-Star sluggers Carlos Beltran, Lance Berkman, Matt Holliday and Albert Pujols, while helping develop 2011World Series MVP David Freese.
But as much as he enjoyed the job and the team's success, McGwire said last season "was probably one of the hardest on me family-wise."
His two sons, ages 9 and 10, have started playing Little League, and he and his wife, Stephanie, have 2-year-old triplet daughters. McGwire also has a 25-year-old son from a previous marriage. The couple lives in Orange County.
"Being away from the girls, it took a little bit for them to realize Daddy was back a couple weeks ago," he said, adding that he wasn't certain he would have returned to St. Louis if the Dodgers hadn't pursued him.
Once they did, he turned down the Cardinals' contract extension and started phoning the team's players and staff to say goodbye.
"It was very, very hard to call everybody," he said.
McGwire is from the Los Angeles suburb of Pomona. He played college baseball at Southern California and was a member of Oakland's 1989 World Series champion team.
"I grew up a Dodger fan," he said.