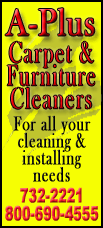 On the first day of the GM's three-day annual session, the Colorado Rockies hired Walt Weiss as manager Wednesday and the New York Mets announced they had reached an agreement to terminate outfielder Jason Bay's contract with one guaranteed season remaining. The Los Angeles Dodgers finalized a deal to hire Mark McGwire to be their first base coach.
Arizona general manager Kevin Towers said he'd listen to trade offers for two-time All-Star right fielder Justin Upton but thought a swap was not likely. And Texas GM Jon Daniels said the Rangers remained interested in re-signing All-Star slugger Josh Hamilton.
During the formal part of the meetings, the GMs talked about instant replay. Video review in baseball began in August 2008 and has been limited to checking whether potential home runs were fair or cleared over fences. Baseball Commissioner Bud Selig has been saying since early 2011 he wants to expand it to two additional types of calls.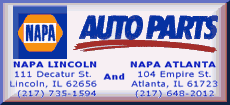 "He was talking about really basically fair-foul, trap plays. But we're looking into more than that," said Joe Torre, MLB's executive vice president for baseball operations.
Torre did not detail what types of calls a broader expansion might include.
During tests late this year at Yankee Stadium and Citi Field, MLB experimented with the Hawk-Eye animation system that is used to judge line calls in tennis and the TrackMan radar software used by the PGA Tour.
"We still have some questions on the way it is now, if that's going to fit with baseball," Torre said. "I'm not saying it can't be adjusted or they can do something that would make it work for our game."
Depending on what baseball decides, changes might have to be negotiated with the umpires' and players' unions.
GMs also discussed altering the longtime rule allowing active rosters to expand from 25 to 40 from Sept. 1 through the rest of the regular season. Some teams have been reluctant to use the larger limit late in the season. They have cited not wanting to disrupt minor league teams in their playoffs, and those decisions have led to big league games in which teams have differing numbers of available players.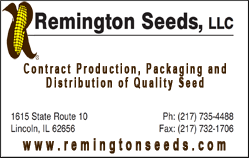 "Each team should have equal number of players available every day," Torre said. "I just think you play the whole season with one set of rules and the most important time of the year, especially for clubs that are in a pennant race, I just don't think it's fair for it to be done (with a) different number of roster people."
Torre said one possibility would be setting a fixed number of players who must be on the active roster for September games.
"We've talked about 28. We've talked about 30," he said. "It was talked about at length today."
GMs also went over ways to protect pitchers from injuries after two were hit on the head by line drives late in the season. MLB staff have said a cap liner with Kevlar, the high-impact material used by military, law enforcement and NFL players for body armor, is among the ideas under consideration.
"If we settle on something that is going to make sense, and obviously the pitcher has to be comfortable with it, we'll obviously put that in as soon as possible," Torre explained.