Led by high-flying dunkmeisters DeAndre Jordan and Blake Griffin, the Clippers rolled to a 106-84 victory on Wednesday night, handing the Spurs their first loss of the season.
"We still remember what they did to us a couple months ago," Jordan said about the team that swept the Clippers out of the second round of the playoffs. "That was extra motivation."
Griffin had 22 points and 10 rebounds and Jordan had 20 points and 11 rebounds to lead six players who scored in double figures while helping the Clippers snap a two-game skid. Los Angeles controlled the boards, 46-29.
"They kicked our (rear end)," Spurs coach Gregg Popovich said. "They were more emotional, more aggressive, and it meant something to them for all the obvious reasons. We hung in there for a half, but after that I don't think we played with the same intensity that they did, and it showed."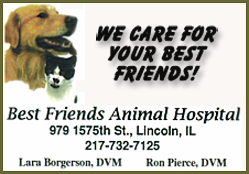 Danny Green scored 12 points, including three 3-pointers, and Tim Duncan added 10 for the Spurs, whose 4-0 start was the best in franchise history. No Spurs player took more than eight shots and their 20 turnovers led to 21 points for Los Angeles.
Tony Parker was held to four points and Manu Ginobili had nine on a combined 4-of-15 shooting.
"We knew it was going to be a personal game and we knew they were going to come out here and be fired up," Duncan said. "We hoped that we would have a better response to that, but we didn't. So credit to them. They played much better than we did and it was a good win for them."
Los Angeles opened the season with wins over the Grizzlies and Lakers, then stumbled with home losses to Golden State and Cleveland.
"Chauncey (Billups) gave us a good talking to after the last two games," Jordan said. "We really didn't want to disappoint him. He told us that we took our last two opponents for granted and we didn't come out to play. Tonight we brought more intensity and it helped us."
Jordan, Griffin and Chris Paul, who had 10 points and 12 assists, left the game for good with 4:47 remaining and the Clippers ahead by 25. They had just finished a raucous stretch of dunks off alley-oop passes during a 12-2 spurt. Griffin had three big dunks in the sequence after Jordan's high-flying act dominated the third quarter.