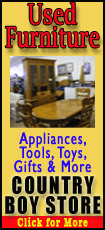 "It's tough for anyone to stop him one-on-one," Jazz guard Randy Foye said. "I have to give a lot of credit to my teammates. Me, Gordon (Hayward), Marvin (Williams), Mo (Williams), Alec (Burks). All of us. It worked well, but I'm lucky the game finished when it did because any longer and he was starting to get it going."
Bryant led all scorers with 29 points, 16 in the fourth quarter. But he shot just 7 of 17 overall after entering the game shooting nearly 60 percent. He also was 0 of 4 from 3-point range, and was only 3 of 10 after three quarters.
While the Jazz were limiting the Lakers to 34 percent shooting, Al Jefferson and free-agent acquisition Foye provided a 1-2 punch.
Jefferson scored 18 points and Foye added 17 off the bench on five 3-pointers, including three straight in the fourth quarter.
"Oh man, I was feeling it," said Foye, who finished 5 of 9 from beyond the arc and made all of Utah's 3s. "I was just trying to go out there and be aggressive. I've got to give a lot of credit to my teammates. My teammates found me at the right spots and I just knocked down shots."
Foye said the Lakers shouldn't have been surprised that he was a dangerous 3-point shooter.
"They know me," he said. "Last year I played for the Clippers and had big games against them. They knew. But it was either Big Al with the layup or I get a 3."
The Jazz led by as many as 16 points early, but the Lakers were within five with 8:27 left before Foye hit three straight 3-pointers to give Utah a 79-68 lead with 6:40 remaining.
Jefferson scored on back-to-back baskets for Utah as the Jazz boosted their lead to 13.
Bryant's 16-point fourth helped Los Angeles get within five, but his dunk with 12.5 seconds left was too little, too late.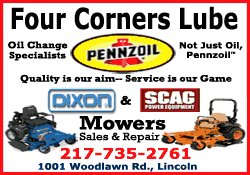 "We're all frustrated," Brown said. "I'm very frustrated too for the simple fact that I just don't think we played the game like we talked about going in. We wanted to be the ones to hit first ... but we didn't."
Utah, which beat Dallas in the opener only to lose three straight on the road, started fast and finished strong.
Utah held a 44-36 advantage in points in the paint and a 15-7 edge on the fast break.
The Jazz also forced 19 Lakers turnovers, including six by Bryant and five by Dwight Howard.
"A lot of it just comes from reading each other, getting in sync with each other," said Bryant, who was playing his 79th career game against the Jazz but only fifth with new teammate Howard.
Howard (19 points, nine rebounds) said the Lakers' intensity was low.