LCU volleyball begins national tournament today
17th straight trip to nationals

Send a link to a friend
[November 08, 2012] The Lincoln Christian University Red Lions volleyball team begins play Thursday in the National Christian College Athletic Association Division II national tournament in Kissimmee, Fla. The Red Lions received an at-large bid from the national committee following their second-place finish at the Midwest Regional Championship in Grand Rapids, Mich., the last weekend of October.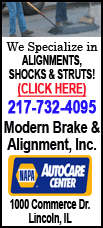 The NCCAA women's volleyball national tournament is comprised of seven regional winners and one at-large bid. This season is the third straight in which LCU has earned the at-large bid and the 17th straight trip to nationals overall. The program has had substantial success over the years, with five "elite eight" finishes, three "final fours," four runner-up finishes and two national championships, coming in 1998 and 2003. Last year's squad made it to the final four, and this year's team is hoping to build on that success.

The 2012 season is the first under head coach Dave Donnelly, who assisted the girls for several years before taking over after the departure of longtime LCU volleyball coach Jason Farr. The volleyball team is captained by seniors Krystine Schnautz and Rachel Langseth.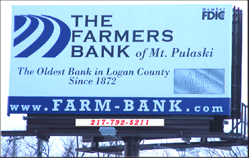 The Red Lions concluded their regular season Oct. 29 with a win over Robert Morris College in Peoria. Their 2012 volleyball season record stands at 22 wins and 12 losses.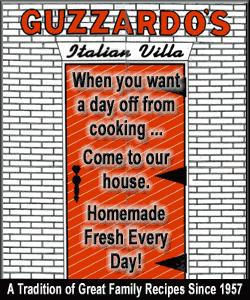 Heading into the national tournament, LCU is ranked No. 3, behind Clearwater Christian College, the Southern Region champs, and Maranatha Baptist Bible College, the Midwest Region winners. The Red Lions' first match is Thursday morning against No. 7 Ohio Christian University.
___
Lincoln Christian was founded in Lincoln in 1944. LCU's three schools -- the School of Undergraduate Studies, the Hargrove School of Adult & Graduate Studies, and the Seminary -- share a mission to nurture and equip Christians with a biblical worldview to serve and lead in the church and the world. LCU's School of Undergraduate Studies is a member of the National Christian College Athletic Association, Division II.
[Text from file received from Lincoln Christian University]
---
| | | | | | | |
| --- | --- | --- | --- | --- | --- | --- |
| # | Name | Year | Height | Position | Hometown | Previous school |
| 1 | Emma Donnelly | So | 5'7" | L | Clinton | Clinton High |
| 2 | Taylor Cremeens | Fr | 5'8" | S | Hopedale | Olympia High |
| 3 | Krystine Schnautz | Sr | 6'1" | MB | Clay City | Clay City High |
| 4 | Stephanie O'Malley | So | 5'6" | RS | Prophetstown | Home school |
| 5 | Sarah Spooner | So | 5'8" | OH | Westfield, Ind. | Westfield High |
| 6 | Anna DeVillez | Jr | 5'7" | DS | Pine Village, Ind. | Seeger Memorial High |
| 7 | Sopha Hughes | Jr | 5'9" | RS | Newton | Oblong High |
| 8 | Hannah Taylor | Jr | 5'8" | S | Mishawaka, Ind. | Jimtown High |
| 9 | Rachel Langseth | Sr | 5'8" | MB | Stewartville, Minn. | Stewartville High |
| 10 | Britney Flora | Jr | 5'6" | DS | Heyworth | Heyworth High |
| 12 | Nicole Henton | Fr | 5'6" | DS | Mechanicsburg | Tri-City High |
| 13 | Jennifer Parsons | Fr | 5'10" | MB | Springfield | Springfield High |
| 14 | Alicia Carson | So | 6'1" | OH | Gobles, Mich. | Bloomingdale High |
| 15 | Emily Sheley | Jr | 6'1" | RS | Lincoln | Lincoln Community High |
| 16 | Beth Weston | Fr | 5'9" | OH | Rossville | Hoopeston Area High |
| 17 | Samantha Nichols | So | 5'10" | OH | Mount Pulaski | Mount Pulaski High |
| 18 | Elaine Davis | Fr | 5'6" | S | Hammond | Hammond-Atwood High |
| 19 | Shannon Nehrkorn | Fr | 6'0" | OH | Tamaroa | Pinckneyville High |
| 21 | Annie Pickett | So | 5'6" | DS | Rochester | Rochester High |