The Detroit third baseman is joined by Texas' Adrian Beltre and Josh Hamilton, the New York Yankees' Robinson Cano, and Los Angeles Angels rookie Mike Trout, who also is one of three nominees for AL Rookie of the Year.
For the first time Wednesday, the BBWAA announced finalists for its awards. The winners will be revealed next week live on the MLB Network, beginning Monday with the two rookies of the year and concluding Thursday with the MVPs.
Milwaukee's Ryan Braun has a chance for a repeat as NL MVP. He's pitted against San Diego's Chase Headley, Pittsburgh's Andrew McCutchen, St. Louis' Yadier Molina and San Francisco's Buster Posey.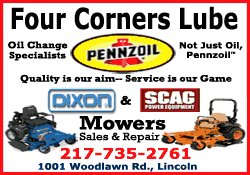 Mets knuckleballer R.A. Dickey is among the three finalists for the NL Cy Young Award. Washington's Gio Gonzalez and 2011 winner Clayton Kershaw of the Dodgers are also competing.
Detroit's reigning AL MVP and Cy Young winner Justin Verlander has another shot for top pitcher in the AL. Tampa Bay's David Price and the Angels' Jered Weaver are the other two finalists. The winner in each league will be picked Wednesday.