At one point in the second half, Golden State Warriors coach Mark Jackson turned to Lee during a timeout and asked if his starting power forward felt well enough to continue.
"He said, 'No,'" Jackson said, laughing, because he kept Lee in the game anyway. "It just shows the character of these guys."
Lee played through flu-like symptoms to finish with 22 points, 14 rebounds and six assists, helping the Warriors outlast the undermanned Cleveland Cavaliers 106-96. After sitting out the morning practice, Lee had to take intravenous fluids overnight and before the game just to stay on the court.
"Then I looked, we were up like 13 with like 2 minutes to go, and I kept looking like, 'Coach, come on, man,'" Lee said, smiling. "He just pretended like he didn't see me."
Lee's leverage in the paint allowed Golden State to play inside-out with ease.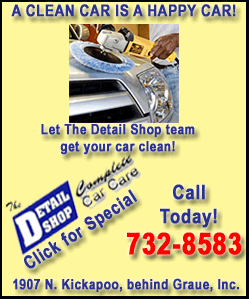 Stephen Curry scored 21 points to go with six assists, and reserve Carl Landry added 19 points and nine rebounds to help the Warriors take a 17-point lead in the second quarter, go down a basket in the third and cruise to victory in the fourth.
Kyrie Irving also had a stomach ache earlier in the day but had 28 points and seven assists, and Daniel Gibson chipped in 12 points for the Cavaliers, who played without two of their top big men. First-round pick Tyler Zeller was sent back to Cleveland for further concussion tests and Anderson Varejao sat out with soreness in his bruised right knee.
Both injuries occurred in Cleveland's win at the Los Angeles Clippers on Monday night. Cavs coach Byron Scott said it's unclear when either will return.
"The first quarter I thought was a prime example of coming out," Scott said, "and almost feeling sorry for ourselves because we don't have Andy, we don't have Tyler."
Whatever the reason, Golden State took advantage.
The Warriors improved to 3-2, a winning record that doesn't mean much to most NBA teams. For fervent -- and often frustrated -- fans in the basketball-booming Bay Area, though, the small sample size is enough to provide a glimmer of hope for a franchise that has missed the playoffs 17 of the last 18 seasons.