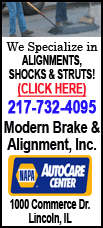 Notre Dame in the Rose Bowl. It could happen.
While most fans are focused on the four-team race to the BCS championship game, another intriguing Bowl Championship Series sidebar is developing. Will the Rose Bowl, if given the opportunity, invite Notre Dame? The Fighting Irish have only played in the Granddaddy of Bowls once before -- in 1925.
"There is still so much that can happen, and of course the biggest story out there is whether we would take Notre Dame, but there is a lot to play out before it starts to become a serious conversation within our group," Rose Bowl spokeswoman Gina Chappin said Wednesday.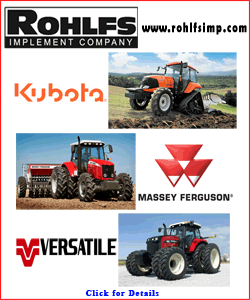 Here's how those conversations becomes serious.
If Oregon wins the Pac-12 and finishes first or second in the BCS standings, the Ducks will pay in the BCS national championship game.
Depending on where the Ducks finish, that would give the Rose Bowl either the first or second pick among the four BCS games to replace one of its contractually bound champions with an eligible at-large team.
The Big Ten and Pac-12 are longtime and lucrative partners with the Rose Bowl, and game organizers would prefer to keep their partners happy and dip back into those conferences for replacement teams.
"Whenever we can protect our relationship with the Pac-12 and the Big Ten, that is very important to us," Chappin said.
To be eligible for an at-large spot, a team must be ranked in the top 14 of the final BCS standings and have nine victories. No. 13 Oregon State (7-1) is in 11th-place heading into Saturday's game at No. 16 Stanford. The Beavers also play California, Oregon and Nicholls State on Dec. 1 (provided they aren't in the Pac-12 title game).
If Oregon State finishes 10-2, assuming a loss to the Ducks, the Beavers should have no problem being BCS eligible, very possibly in the top 10. And because Oregon State last played in the Rose Bowl in 1965, the Beavers would check a second important box for the selection committee.
"Have they played in our game recently?" Chappin said.
Bowl organizers love inviting teams who haven't been to their game in a long time, because fired-up fans gobble up tickets.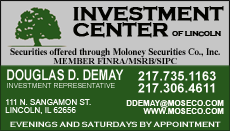 It would get interesting if Oregon State loses twice between now and the end of the season.
At 9-3, the Beavers could still slip into the BCS top 14. But at that point, they might not look so appealing to the Rose Bowl. Especially, compared to Notre Dame.
There are other factors that could influence the Rose Bowl's decision. If Wisconsin wins the Big Ten, the Rose Bowl would probably like to avoid a rematch of a regular-season game between the Badgers and Beavers.
Or, if not Notre Dame, how about this possibility: a Rose Bowl reunion of old conference rivals Nebraska and Oklahoma.
"There are so many variables that go into the conversation of the matchup. It's not a conversation we have a lot," Chappin said. "We're at a position right now where it's too early to focus on the what-ifs."
True, but they are interesting.
___
The picks:
THURSDAY
No. 8 Florida State (minus 14) at Virginia Tech
Hokies need to win two of final three to become bowl eligible ... FLORIDA STATE 28-17.
___
SATURDAY
No. 15 Texas A&M (plus 14) at No. 1 Alabama
Aggies QB Johnny Manziel has been contained by LSU and Florida's top defenses ... ALABAMA 35-17.
___
California (plus 28) at No. 2 Oregon
Ducks RB Kenjon Barner making late Heisman push ... OREGON 55-21.
___
No. 3 Kansas State (off) at TCU
With or without Collin Klein ... KANSAS STATE 38-31.
___
No. 4 Notre Dame (minus 19) at Boston College
For first time in about a month, Irish get easy win ... NOTRE DAME 35-10.
___