Compton, a two-time heart transplant recipient, was selected for the Mildred "Babe" Didrikson Zaharias Courage Award by the United States Sports Academy. The award is given to a person who shows courage in overcoming adversity to excel in sport.
Zaharias, among the greatest ever in LPGA Tour history, won her 10th and final major one month after surgery for colon cancer in 1953.
"She did something that I've never dream of doing -- winning a major," Compton said. "I guess I have dreamed, but it just hasn't come true yet."
Compton received his first heart transplant at age 12. He went on to play for Georgia and compete on the Walker Cup team in 2001. He had a major heart attack in 2008, drove himself to the hospital and was fortunate to survive before getting a second heart transplant.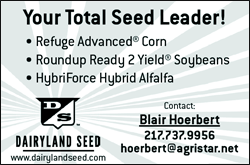 Just six months later, Compton was given an exemption to the Children's Miracle Network Hospitals Classic at Disney and made the cut. He returns to Disney this year as a full PGA Tour member, having earned his card last year. But he is at No. 163 on the money list, and would need a runner-up finish to keep his card.
Along with playing a full schedule of 25 tournaments, Compton has been on a campaign to raise awareness for organ donations through "Donate Life" and a program called "Play Through with Erik Compton."
"Being able to do the hospital, being able to educate the local communities, even being able to speak to some of the doctors and the patients, it's just been a great year," Compton said. "I feel that my calling off the golf course will continue to grow even after my playing days are done. So you know, it started with the two lives that I have. On and off the golf course it's very comforting and I feel very confident of what I've done and what I'm able to do as a person."
___
PGA CEO: Golfweek magazine reported Wednesday that Pete Bevacqua has been offered the job as chief executive for the PGA of America and could be introduced later this week in Baltimore at the PGA's annual meeting.
Bevacqua, 41, had spent 11 years with the U.S. Golf Association as a lawyer and as the first chief business officer in 2007. He was in the running for LPGA Tour commissioner in 2009 (the job went to Mike Whan), and he resigned from the USGA in 2011. Bevacqua now works for the golf division at CAA Sports.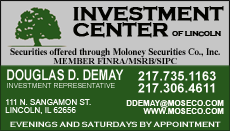 Joe Steranka announced in April that he would retire as CEO of the PGA of America at the end of this year.
The PGA of America, which has some 27,000 members, is to formally elect Ted Bishop as its next president this week at the annual meeting. It continues to discuss the U.S. captain for the 2014 Ryder Cup, though a decision is not expected this week.
___
ALSO AT STAKE: More is at stake this week at Disney than full PGA Tour cards this week.
Chris DiMarco is at No. 151 on the money list by $1,388. While he would need a runner-up finish to get into the top 125 to earn back full status, he would need to get into the top 150 to avoid the second stage of Q-school. Others outside the top 150 include past champions Joe Durant and Stuart Appleby.