A three-member arbitration panel unanimously ordered BP (Exploration) Alaska Inc. to pay the state $245 million, plus another $10 million in fines, by Dec. 3. The panel heard the case over four weeks last May and June in Anchorage, and reached its decision Oct. 31, the state said in a release Thursday announcing the award.
The amount of the settlement cannot be appealed.
"We're absolutely pleased with the result," Alaska Attorney General Michael Geraghty said.
He described it as "a win for all Alaskans, and we look forward to moving forward."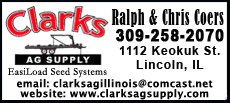 BP operates Prudhoe Bay on behalf of other oil companies, which will pay part of the bill, BP spokeswoman Dawn Patience. BP estimated its final out-of-pocket costs for the settlement at $66 million.
"With this behind us we can now move forward, operating North America's largest oil field in a safe, reliable and compliant manner to the benefit of Alaska and the rest of the United States," the company said in a statement.
North Slope pipeline corrosion came under intense public scrutiny with two large oil spills in 2006. Both spills were traced to BP's failure to regularly clean and inspect two of its pipelines over the course of several years.