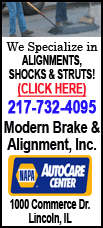 The world's biggest hamburger chain said Thursday that a key sales figure fell for the first time in nearly a decade in October, as it faced the double whammy of a challenging economy abroad and intensifying competition at home. The company, based in Oak Brook, Ill., says global revenue at restaurants open at least 13 months fell 1.8 percent for the month. The last time it dropped was in March 2003.
The figure is a key metric because it strips out the impact of newly opened and closed locations. It's a snapshot of money spent on food at both company-owned and franchised restaurants and does not reflect corporate revenue.
McDonald's says the figure fell in each of the three regions it reports. In both the U.S. and Europe, it fell 2.2 percent. In the region encompassing Asia, the Middle East and Africa, it dropped 2.4 percent. CEO Don Thompson cited the "pervasive challenges of today's global marketplace" for the declines.
Canada, which is not included in the monthly sales figures, was positive for the month.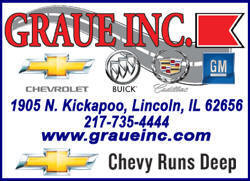 After years of outperforming its rivals, McDonald's has been hitting some road bumps recently, with longtime rivals such as Burger King and Wendy's Co. reviving their brands with improved menus and new TV ad campaigns. Taco Bell, owned by Yum Brands Inc., is also enjoying growth with the help of new offerings such as it Doritos Locos Tacos and higher-end Cantina Bell bowls and burritos.
Additionally, people are increasingly flocking to restaurants such as Chipotle Mexican Grill Inc. and Panera Bread Co., which offer better-quality food for a little more money. The broader fast-food landscape has been undergoing changes over the past several years too, with the rise of chains such as Subway and Starbucks.
On Thursday, McDonald's said it would remain focused on underscoring its value message.
In the U.S., for example, the company is refocusing on the Dollar Menu, which was introduced about a decade ago. The move comes after an attempt to shift customers to an "Extra Value Menu," which charges slightly higher prices, fell flat.
The Extra Value Menu was intended to give McDonald's greater pricing flexibility, rather than being boxed in by the $1 price. With the Dollar Menu, the company has had to swap out many items over the years as costs for ingredients have climbed. When the Dollar Menu was first introduced, for example, the flagship offering was the Big 'N Tasty, made with a quarter-pound beef patty. But earlier this year, McDonald's even took its small fries off the Dollar Menu.