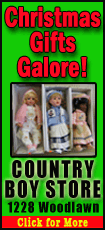 The stark images are part of an exhibit, "Juvenile In Justice," that photographer Richard Ross hopes will bring changes in the way the nation deals with what he said are the roughly 70,000 youths held in detention or correctional facilities across the country on any given night -- many of them for offenses no more serious than skipping school.
"These are no places for kids," the longtime art professor at the University of California-Santa Barbara, adding that he is on a mission to test the limits of the "power of images in social advocacy."
"I'm not a criminologist or a sociologist," he said. "I'm just trying to help arm those people, give them visual tools they don't have to make their case. They can show policymakers this is real."
The exhibit at the Nevada Museum of Art through Jan. 13 -- and a book of the same name -- are the product of Ross spending parts of the last five years photographing and interviewing more than 1,000 incarcerated youths at more than 300 facilities in 30 states.
Excerpts of the interviews supplement the pictures:
"I spend all day and all night in here," said a 16-year-old boy in a cell at South Bend (Ind.) Juvenile Correctional Facility. "No mattress, no sheets and I get all my meals through this slot."
A 14-year-old boy at the Pueblo (Colo.) Youth Services Center held on a gun charge and probation violation said: "I've been in 15, maybe 16 times ... My dad can't visit 'cause he has warrants out against him. He's in a gang. So are my four brothers."
The stories and the settings are all too familiar to Shawn Marsh.
"It is an accurate reflection," said Marsh, who worked in a number of facilities and now is director of the Juvenile and Family Law Department at the National Council of Juvenile and Family Court Judges. "In many ways, the photographs are mild. They don't show the abusive side."
"These are not facilities that encourage even the best of the best to be human," he said.
It's a very different view of the world than Ross, 65, used to capture as principal photographer on a number of architectural projects at the Getty Conservation Institute and the Getty Museum in Los Angeles, or shooting pictures for the New York Times, Harpers and others.
"I spent years and years -- maybe too much time really -- doing beautiful things, creating things with lines and texture, shape and form," said Ross, who quotes Booker T. Washington in the book saying: "The study of art that does not result in making the strong less willing to oppress the weak means little."