Police were at gas stations to enforce the new system in New York City and on Long Island. Drivers were out before dawn to line up for their rations.
"This is designed to let everybody have a fair chance, so the lines aren't too oppressive and that we can get through this," Mayor Michael Bloomberg said.
The nor'easter brought gusting winds, rain and snow on Wednesday and early Thursday before it moved on. Snow blanketed several states from New York to New England and stymied recovery efforts from Superstorm Sandy as additional storm-weakened trees snapped and more power lines came down.
Hundreds of thousands of utility customers, mostly in New York and New Jersey, have been left waiting for their electricity to come back on -- and some are losing patience, demanding investigations of utilities they say aren't working fast enough.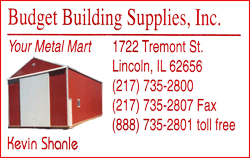 An angry Gov. Andrew Cuomo joined the calls for an investigation Thursday, ripping the utilities as unprepared and badly managed.
"It's unacceptable the longer it goes on because the longer it goes on, people's suffering is worse," he said.
Cuomo appears to be all by himself among the New York area's big three politicians. Bloomberg defended the city's power company, Consolidated Edison, and said it has done a good job in recent years. And New Jersey Gov. Chris Christie praised the utilities, saying he expects all of his state to have power back by early Sunday.
The utilities have said they are dealing with damage unprecedented in its scope and are doing the best they can. And there is no denying the magnitude of what they have done: At the peak, more than 8.5 million homes and businesses across 21 states lost power during Sandy. Early Friday, there were more than 288,000 outages in New York and about 265,000 in New Jersey.
Some people have lived for days in the dark in temperatures near freezing.
"We lost power last week, just got it back for a day or two, and now we lost it again," said John Monticello of Point Pleasant Beach, N.J. "Every day it's the same now: turn on the gas burner for heat. Instant coffee. Use the iPad to find out what's going on in the rest of the world."