Donald Vance and Nathan Ertel filed a lawsuit claiming they were detained in 2006 and tortured after they accused an Iraqi-owned company they worked for of illegally running guns. They argued Rumsfeld personally approved interrogation methods for use by the U.S. military in Iraq, making him responsible for what happened to them during several weeks they were held in military camps.
The 8-3 ruling by the full 7th U.S. Circuit Court of Appeals, posted Wednesday afternoon on the court's website, found there's no law granting the men rights to sue Rumsfeld or others in the line of military command. In such a vast bureaucracy, the ruling says, he couldn't be responsible for subordinates who end up crossing legal bounds.
"The secretary of defense has more than a million soldiers under his command," the ruling says. "People able to exert domination over others often abuse that power; it is a part of human nature that is very difficult to control."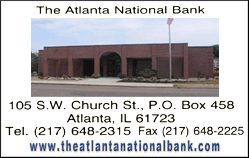 The ruling overturns one last year by a three-judge panel of the same court, which gave the lawsuit the green light to go forward.
The decision ultimately conveys near-blanket immunity on all levels of military command up to the defense secretary, plaintiffs' attorney Michael Kanovitz said in a telephone interview Thursday criticizing the finding.
"What comes out is an opinion that's far broader than what was argued before the court," Kanovitz said. "It's a sweeping action."
Kanovitz said he believed the issue was likely at some point to be taken up by the U.S. Supreme Court, but added that his clients hadn't yet decided whether take their case to the next level.
Rumsfeld's attorney, David B. Rivkin, said the decision not only offered protection to Rumsfeld, a member of the President George W. Bush's Cabinet, but to President Barack Obama's and future Cabinets.
"This was not about Rumsfeld at all," Rivkin said. "It was about future decision makers who need to be able to deal with national security issues ... without having to worry they will be sued for decisions they made after they leave office."