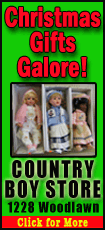 Andre Curry, 22, was found guilty by a judge following a bench trial of aggravated domestic battery and aggravated battery. He faces a sentence ranging from probation to seven years in prison.
The girl's mother and Curry's lawyer said the father was merely having fun with the child. But the judge disagreed and criticized Curry for obstructing his child's breathing for his own enjoyment.
"To use a child ... as a toy or a prop in an odd attempt at humor is conduct of an insulting or provoking nature," Cook County Circuit Judge Lawrence Flood said.
The posting on Facebook showed the girl's wrists, ankles and mouth bound with tape.
Curry, who did not testify in his own defense, has said he and his daughter were playing on Dec. 13 and that he took the photo without thinking. His attorney, Sam Adam Jr., argued that the child was never in danger.

Curry's sister, Annastasia Curry, testified that she was cooking dinner and could hear Curry and her niece laughing in the living room. She said that when she went out to check on them, she saw the child covered with tape.
Curry, who has been described as a good father by the child's mother, refused comment as he left court following the verdict. But his attorney said, "he's devastated."