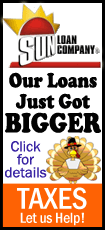 Instead of civil war, Assad said, Syria is facing "terrorism through proxies," referring to foreign backing of the rebellion against his regime.
In a sign of relentless ferocity of the conflict, a surge of more than 5,000 Syrians crossed into Turkey overnight to flee violence, a Turkish official at the government's crisis management center said Friday. The new exodus raises to 120,000 the number of Syrian refugees in Turkey, said the official, who spoke on condition of anonymity in line with government rules.
Syria's uprising began in March 2011 as mostly peaceful protests against Assad's rule, but as rebels took up arms in the face of a bloody repression of the protests, the conflict morphed into a civil war. The fighting has taken on grim sectarian tones, with the predominantly Sunni rebels battling government forces loyal to a regime dominated by minority Alawites, an offshoot of Shiite Islam.
Anti-government activists say more than 36,000 people have been killed for far, including thousands of government troops. Several hundred thousand Syrians have fled to Jordan, Turkey, Egypt, Lebanon and Iraq.
"We do not have a civil war," Assad said in the interview with the English-language Russia Today TV. "It is about terrorism and the support coming from abroad to terrorists to destabilize Syria. This is our war."
"It is a new kind of war; terrorism through proxies, either Syrians living in Syria or foreign fighters coming from abroad," Assad said. "So, it is a new style of war, this is first and you have to adapt to this style and it takes time, it is not easy."
He acknowledged his troops are fighting a "tough war and a difficult war," adding that when foreign countries stop sending arms to rebels, "I can tell (you) that in weeks we can finish everything."
Asked if he has any regrets, he said: "Not now," although he acknowledged that "when everything is clear" it would be normal to find some mistakes.
Assad spoke in English in the interview that was broadcast in full on Friday. In an excerpt aired a day earlier, Assad said he will "live and die" in Syria and will not leave his country.
Sophie Shevarnadze, the journalist who conducted the 26-minute interview, said during the broadcast that she met Assad in a "newly renovated" presidential palace in Damascus.