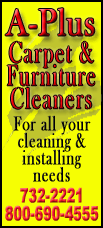 "They essentially delayed their arrival at the red line by eight months," Barak said. Ehud Barak said it was not clear why Iran stepped back.
Barak's time frame is in line with one Israeli Prime Minister Benjamin Netanyahu made in September when he spoke at the U.N. General Assembly. There, Netanyahu said the world has until next summer at the latest to stop Iran before it can build a nuclear bomb.
The West suspects Iran may be aiming toward production of nuclear weapons. Iran denies that, insisting that its program is for peaceful purposes.
Israel sees Iran's nuclear program as an existential threat, citing Iranian denials of the Holocaust, its calls for Israel's destruction, its development of missiles capable of striking the Jewish state and its support for anti-Israel militant groups.
Barak's comments, made during an interview late Thursday on Israeli Channel 2 TV, appeared to be based on an August report by the U.N.'s nuclear watchdog. It said that Iran has converted much of its higher-level enriched uranium into a powder for a medical research reactor that is difficult to reprocess for weapons production.
In the interview, Barak said Iran has not reached a "red line" on uranium enrichment, referring to Netanyahu's speech, where he explained that Israel could not tolerate waiting until Iran progressed most of the way to the uranium enrichment needed to make an atomic bomb.
The International Atomic Energy Agency report from August said Iran turned much of the uranium that was enriched to the higher, 20-percent levels into reactor fuel plates that are difficult to retool into warhead material.
As a result, it is still far short of the amount of more highly enriched uranium it would need to progress to weapons-grade levels.