The younger Bush, a Fort Worth resident, filed a campaign treasurer appointment Wednesday, a requirement for someone to become a candidate under campaign finance law, Tim Sorrells, general counsel for the Texas Ethics Commission, told The Associated Press.
Sorrells said the report does not specify what office Bush might seek, if any, and he had no other details on the filing, which wasn't available online. Bush did not immediately reply to an email seeking comment, and no phone listing for him could be found.
The 36-year-old said in September his goal was to run for office and acknowledged that he had his eyes on several statewide offices.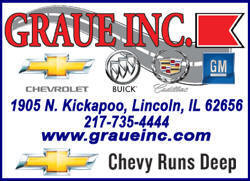 Raised in Florida, Bush decided to settle in Texas, home to his uncle and his grandfather, former President George H.W. Bush. He runs a consulting firm and has been active in Republican Party outreach to college students. He's also the co-founder of Hispanic Republicans of Texas, a group that seeks to elect Hispanic candidates.
Ana Navarro, who was the national Hispanic co-chairwoman for John McCain when he ran for president in 2008, tweeted her enthusiasm Thursday.
"Wrote check for my friend, (at)georgepbush newly formed exploratory committee for office in TX. Young, pragmatic, Hispanic, just what GOP needs," Navarro's tweet read.