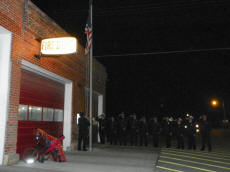 At the end of the evening, Miller said that by special order of the governor, the department had permission to raise the flag to full staff in honor of the Chicago firefighter who had been killed in the line of duty.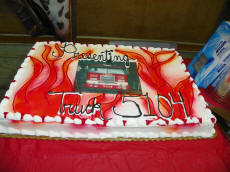 Immediately afterward, everyone was invited to stay for celebratory cake and punch.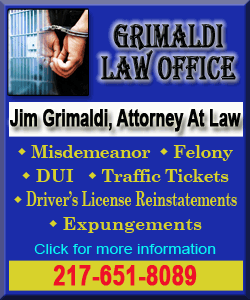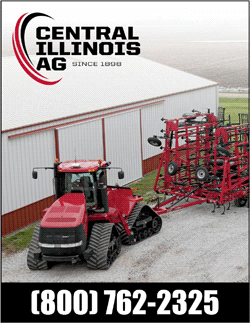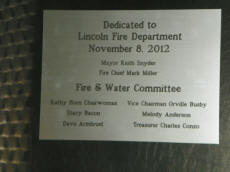 The plaque on the side of the vehicle notes the date of the dedication and the city officials who helped make the new vehicle a reality.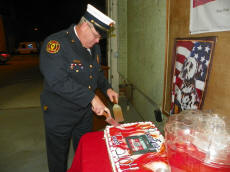 Chief Miller cuts the cake.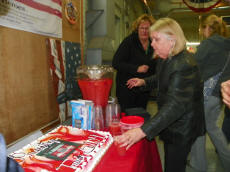 Alderwoman Kathy Horn serves up the fruit punch.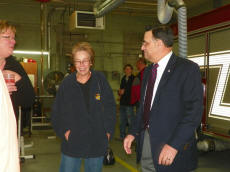 Treasurer Chuck Conzo and wife Judy enjoy the evening at the firehouse.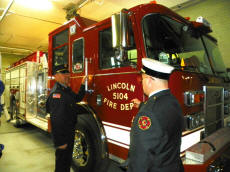 Firefighters from Lincoln Rural check out the new rig.
This almost looks like someone decided the new truck deserved a piece of cake as well.