The 2009 tournament winner for the first of her two LPGA Tour victories, Wie birdied the first two holes at Guadalajara Country Club and opened the back nine with four straight birdies in the bogey-free round that matched her best score of the year.
"It's nice to come back to a golf course where we have a lot of good memories," Wie said. "I think the fans are really fun when they come to watch, and I really hope they come to watch. The food is great, everything about this place is great. It's always really fun to come back here."
She got into the 36-player field on a sponsor invitation after failing to qualify.
"It's been a really difficult year," Wie said. "It's been the hardest year I've had so far, but I think the guacamole is helping this week, and I think that might be the changing point, so I'm going to keep eating it and hopefully it will help."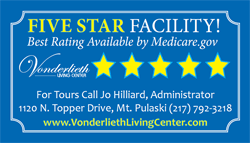 Stanford won the inaugural event in 2008. She is trying to win for the second time this year.
"Well, it would mean quite a bit," Stanford said. "I think any time you can win multiple times in a year that's a pretty good year. So, that and the opportunity to when here again would be pretty cool."
Kung is playing for the fifth straight week.
"I was pretty tired. I got here on Monday, midnight, and actually slept all the way through Tuesday, and yesterday I slept pretty good, too," Kung said. "I went to bed at 7 and I actually feel really good today. I feel like a new person after the last four weeks."