Four days after setting a rookie record, Luck ran for two touchdowns and showed he could tackle and take a hard hit in a 27-10 victory over the Jacksonville Jaguars on Thursday night.
Luck help the Colts (6-3) win their fourth consecutive game and snap a three-game losing streak in the series.
"This win was huge," Luck said. "We wanted to keep our winning streak going. ... This is a good step in the right direction, but no one looks back at the fact that you were 6-3 in the middle of the season. It's what we do at the end of the season."
Coming off an NFL rookie record 433 yards passing against Miami, Luck wasn't quite as sharp in his prime-time debut. He didn't need to be, either.
Luck completed 18 of 26 passes for 227 yards, with an interception and a fumble. But he was unstoppable near the end zone, juking defenders with two pump fakes and scrambling for a 5-yard score on one drive and then plunging across the goal line on fourth down on the next possession.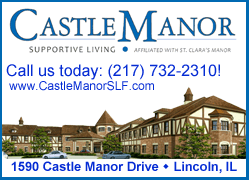 Equally impressive was his toughness.
Luck made a diving tackle on safety Dawan Landry following an interception. Luck also bounced right back up after Landry hammered him as he started a slide late in the game. Landry was flagged and surely will be fined.
Luck's tackle, though, got all the attention.
"Not much to think about I guess," Luck said. "It was football instincts. You see the guy on the other team with the ball, you're going to try and tackle him. If I'm going to be the one who turns the ball over, I'm going to at least try and stop the guy."
That might not be the wisest decision for the team's franchise player.
"I was afraid he was going to try and take his head off," interim coach Brice Arians said. "He gets ticked off when he throws those interceptions."
There wasn't much else for Indy to be upset about.
Indianapolis scored on three consecutive possessions in the first half, opening up a 17-0 lead that started emptying the stands at EverBank Field.
That was plenty against the Jaguars (1-8), who have the league's worst offense and played a third game without star running back Maurice Jones-Drew.
Jacksonville has lost six in a row since a come-from-behind victory at Indianapolis. Blaine Gabbert hit Cecil Shorts III for an 80-yard touchdown in the final minute, stunning the Colts.
There was no drama in the rematch.
The Colts essentially sealed the victory when Darius Butler stepped in front of Gabbert's pass in the flat and went untouched for an 11-yard interception return for a touchdown early in the third quarter.
"It was an anticipated thing," Butler said. "It was something I had seen those guys do on film, so I was ready for it and jumped in front of him. I knew they wanted to get the ball out quick. I was ready for it and went for it. A great feeling."