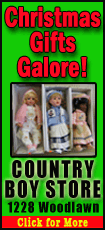 An unimpressive season reached a new, weird low late Wednesday night when No. 21 USC announced a student manager had been dismissed for underinflating several game balls before the Trojans' loss to No. 2 Oregon last weekend, earning a fine and a reprimand for the school from the Pac-12.
Coach Lane Kiffin then spent a soggy Thursday morning on campus explaining why the Trojans' latest brush with questionable tactics was an isolated misdeed by an overeager student, not an indication of a somewhat sleazy culture building around a program still attempting to emerge from the clouds of heavy NCAA sanctions in 2010.
"I was just disappointed, because it was just a distraction," Kiffin said. "It was a distraction that nobody knew about here, that had no effect on the game. If anything, it had a negative effect to be throwing two different types of balls for a quarterback. I was just disappointed, because it was a distraction that we didn't need."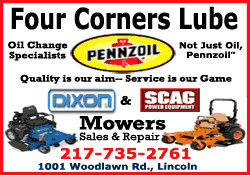 Kiffin is telling the truth: With two straight losses, the preseason No. 1 team can't afford to waste much thought for anything other than the salvage of its season. USC (6-3, 4-3 Pac-12) hosts Arizona State (5-4, 3-3) on Saturday before finishing against No. 17 UCLA and No. 4 Notre Dame, hoping to earn a probable rematch with Oregon in the Pac-12 title game.
Kiffin insists his coaching staff and quarterback Matt Barkley knew nothing about the manager's actions on the Oregon sideline, where officials apparently discovered three underinflated balls before the game and two more at halftime. Kiffin offered no thoughts about the possible motivation of the unidentified manager, saying he hadn't spoken to the student.
USC athletic director Pat Haden, who took over the department after Kiffin was hired nearly three years ago, was obviously unhappy about the embarrassment.
"We acknowledge the Pac-12's reprimand and fine," Haden said in a statement released through Twitter. "We regret this incident occurred. It was unacceptable and we apologize for it. I can assure you this will not happen again."
Deflating footballs is an uncommon -- but not unfamiliar -- bit of gamesmanship on many levels of football. Softer balls are thought to be a bit easier to throw and catch -- and that's exactly what the Ducks did while racking up 730 yards during a 62-51 win over USC, which had the worst defensive game ever at a school that began playing football in the 19th century.
Kiffin said he realizes "conspiracy theories ... will think we were behind this," but thinks the lack of an obvious advantage to be gained from the tactic -- and the sloppy manner in which it happened -- should prove the innocence of his coaches and players.
"I don't think if we were trying to deflate balls, we would be directing a student manager on the Oregon sideline, right in front of them, to be deflating balls, and then playing with some deflated and some non-deflated balls," Kiffin said. "I'm sure if we knew that, our kickers wouldn't have been happy with that, either. No kicker is ever going to happy with a deflated ball."