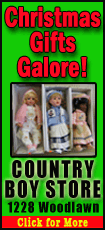 Now, Weiss is making the unusual leap from high school coach to major league manager.
His players are already imagining the possibilities. Maybe Weiss will give them a tour of the clubhouse, or perhaps invite them to watch batting practice at Coors Field.
They're certain of this much: He's the right fit to turn around a team that finished a franchise-worst 64-98 last season.
"The way he respects the game, he'll be a very successful coach," senior catcher Jake Leathers said. "He's going to get the program headed in the right direction."
Everywhere they looked around the field at Regis, there were little reminders of Weiss.
Over there, that's where Weiss hit a double into the right-center gap one day in practice, an effortless swing filled with so much power. He was just clowning around to loosen the mood before a big game.
It worked.
And over there, that's where he gave an impromptu tutorial on the proper way to handle the infield fly rule if you're on base.
A lesson that would come in handy later.
More than anything, though, his players will remember the little sayings Weiss used to utter before they took the field. Nothing earth-shattering, just things like: "Play the game hard and play the game right" or, "Stay humble, because if you're not humble, the game will find a way to humble you."
Those axioms hit their mark.
"He knows how to play it right and teach it well," said junior pitcher David Peterson, who just so happened to unintentionally show up for school Thursday wearing a Rockies sweatshirt. "He'll take over the clubhouse and turn things around."
Peterson will miss listening to Weiss' stories in the dugout. The 48-year-old Weiss was full of tales, too, ones he accumulated by playing shortstop for parts of 14 seasons in the majors. He started with Oakland (1987-92), where he won the 1988 AL Rookie of the Year award, and also had stops in Florida (1993), Colorado (1994-97) and Atlanta (1998-2000).
"I liked picking his brain and seeing what his days in the bigs were like," Peterson said. "One story he told me was when he was with the A's and he was in a World Series game. He walked out on the field and just looked up at the whole crowd, in shock. It's what we all dream of and hearing what it's like was incredible."