Just kidding about that last part, if only because Kiffin hardly needs help. Most coaches are lucky to land even one dream job, but the former boy-wonder is fast wearing out the welcome at his third.
Kiffin's entree into the coaching business came early and his pedigree likely had a lot to do with it. Monte Kiffin currently works as defensive coordinator for his son as USC, but built a reputation as a defensive genius in the NFL and college ranks stretching back to before Lane was born. They became a package deal at Tennessee in 2009, when the Volunteers threw Lane a lifeline right after the late Raiders owner, Al Davis, fired him (with a 5-15 record) in Oakland. How much longer father and son stay together at USC remains to be seen.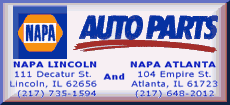 That's the funny thing about these shenanigans. A solid defense is the one thing USC probably counted on when it hired the Kiffins to clean up after the NCAA punished the program for the mess Pete Carroll left behind two years ago. That was likely what the student manager thought, too, believing a deflated football would be easier for the Trojans to throw and catch. He didn't count on Oregon finding it easier, too, or imagine the Trojans would turn in their worst defensive performance ever in a 62-51 loss.
But bad defense alone doesn't explain how a loaded team that was No. 1 in plenty of preseason polls finds itself stumbling to 6-3. The Trojans also happen to be the most-penalized team in major college football, in no small part because of late hits and retaliatory fouls that a few players have chalked up to "brotherhood."
"Guys are looking out for each other, (but) you need to play within the rules," is how All-American receiver Robert Woods put it recently. "We've made dumb mistakes. I retaliated and got a penalty, too."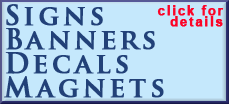 That's a funny thing, too. Part of the reason USC was supposed to be back in contention was Lane Kiffin's new-found maturity. He did a good job holding the program together last season, despite the crippling sanctions the NCAA imposed, but suddenly it seems he's up to some old tricks. He bailed on a post-practice news conference a while back after a harmless question. Not long after, USC was called out for having a player switch jerseys in a game against Colorado to run a trick play. So if you're wondering where the players got the idea that it's OK to retaliate after the whistle, or how a student manager concocted a scheme to deflate some footballs after the game officials had checked, the top might be a good place to start looking.