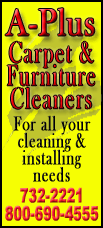 Broncos quarterback Peyton Manning reached the halfway point of the season with a 5-3 record and 2,404 yards passing.
Colts quarterback Andrew Luck reached the halfway point of the season with a 5-3 record and 2,404 yards passing.
Though Manning, the 15-year veteran, and Luck, the rookie out of Stanford, are hardly mirror images, their fates over the past 12 months have been as interconnected as their numbers were entering this week.
And so far, this has all the makings of a win-win situation for both teams and both quarterbacks.
Colts interim head coach and offensive coordinator Bruce Arians, who also worked with Manning when he was a rookie, says Manning was great in his first year and Luck is every bit as good.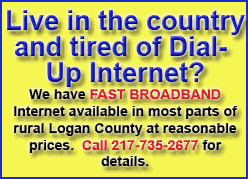 "He's light-years ahead of where we thought he would be," Arians said. "There's nothing really left to put in the playbook that we haven't installed, and he's been extremely good in clutch situations."
Had the Colts chosen not to part ways with Manning -- the quarterback who essentially defined the franchise for a decade and a half -- they may still have picked Luck first in the draft. But chances are he'd be watching, not playing.
There's no crystal ball to tell how that would've gone. But installing Luck as the starter is working out just fine.
If the playoffs had begun at the season's midpoint, the Broncos and Colts, who beat Jacksonville 27-10 on Thursday night, would have been matched up for a first-round game. Despite that, despite the winning record and the 10 touchdown passes, Luck only gave himself a C when asked for his own midseason grade.
"I think a perfect grade would be if you won every game, didn't have any incompletions, no interceptions, so we'll keep working until we get to there," he said.
Some things he's doing, however, go well beyond average.
This week, Luck's jersey was sent to the Pro Football Hall of Fame after he threw for a rookie record 433 yards in a 23-20 win over Miami on Sunday. With that performance, he joined Manning as the only other player to throw for 300-plus yards four times in his first year.
While many teams will dumb down offenses, or build them to fit specific skills of rookie quarterbacks (see the Redskins and Robert Griffin III or the Seahawks and Russell Wilson), Luck is essentially working with a complex, pro-style offense -- and is also asked to pick up the slack for a running game ranked 19th in the league.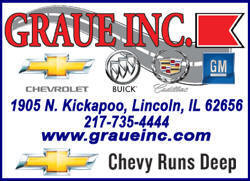 Despite the running game, and despite receiver Reggie Wayne standing as Indy's only "big name" playmaker, the Colts have the NFL's fourth-ranked offense. Luck has won close games (three-point wins over Miami, Minnesota and Green Bay and an overtime win over Tennessee), has engineered big comebacks (from 21-3 down against the Packers) and has quickly gained the confidence of his teammates.
"He has definitely come in and helped us win games," Wayne said. "For the offense, he's put us in good situations to make plays. He's made some unbelievable throws, especially on the run. He's used his feet well."
While Luck has been piling up yards, his quarterback rating was only 79.0, 25th in the NFL, in part because he completed only 56.5 percent of his passes and was averaging an interception per game. The Colts, meanwhile, still have two games left against AFC South leader Houston and one game at New England. Daunting.
Still, with a rookie quarterback and coming off a 2-14 season, there weren't many people picking the Colts as playoff contenders in 2012.