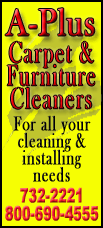 Albert Brothers put the 95.5 percent efficient unit in and removed the old system, which was expensive both to run and to maintain.

"This unit will provide a toasty house of worship more efficiently and economically," said the Rev. Peggie Senor of Springfield, pastor of the church. "The members are thankful for the blessing from the generosity of the Russell Allen estate.

"Come and worship with Allen when the days are cold," she invited, "and enjoy the warmth with us."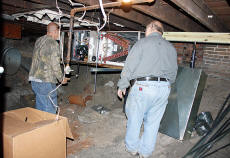 Russell Allen, who died in 2007 at the age of 85, sometimes attended services at Allen Chapel. A microbiologist, he retired from Lincoln Developmental Center in December of 1991. He was a member of the Toastmaster's Club of Lincoln, Illinois lab societies and a local computer club. He was a Master Gardener and he volunteered at the Lincoln Public Library.
Allen Chapel also recently received three new storm windows for the east side of the building through the 2012 Together for Lincoln effort.
The small brick church, at 910 Broadway, one of the oldest continuously used black churches in the area, welcomes people of all races. The congregation was formed in 1866 and the present building was erected in 1880.
Allen Chapel is the only church building in Logan County that is listed on the National Register of Historic Places. It was named to the register in 2004, due in great part to the many services it has provided to the black community throughout its many years of existence.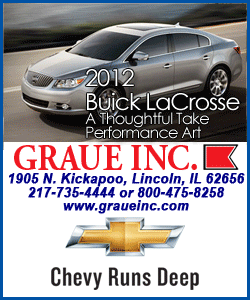 Allen Chapel has connections to acclaimed author Langston Hughes; literary giant William Maxwell; Dr. William Dyer, one of the first black surgeons of World War I; and Aaron Dyer, who in his early years was a driver for the Underground Railroad.
Early in 2011, a local volunteer group known as the Friends of Allen Chapel began work to restore the church building. Since then, the exterior of the building has been re-pointed, exterior trim has been repaired and repainted, and the storm windows and new heating system have been installed. Money has also been donated to repair the handrails on the front steps.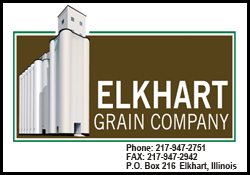 Remaining needs include pest control, some interior repair work, stripping and refinishing tables, and construction of bookshelves that will house a historical display. Donations for renovation can be made to the Friends of Allen Chapel account at the State Bank of Lincoln.
For more information, call Allen Chapel at 217-732-7537 and leave a message.
[Text from file received from Nancy Saul]