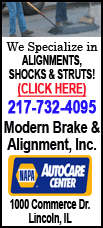 But, this past Monday morning was different.
It was the first Monday morning as an assistant high school basketball coach for the former Railer star, who has joined Neil Alexander's coaching staff at LCHS this season.
Farmer insists that he was excited to be at Monday's 6 a.m. season-opening practice.
Tuesday may have been a different story, though.
"I was telling coach (Eric) Ewald tonight, I was so excited the first day when I got there, at 6 in the morning," said Farmer on Thursday night. "Then the second day rolled around, and I was asking myself, 'Do I really need to be here anymore?' I had forgotten how bad those were.
"But it's been fun so far. I don't know exactly how to explain it, but I really relate to these kids well. I've been through it. I know where they're coming from. It's looking good so far. The kids seem to know me and it's fun to interact with them."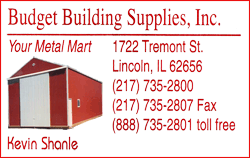 Farmer arguably had one of the best high school careers of any Railer in history.
He is 10th all-time on the school's career scoring list, with 1,285 points. He is also one of just four players in Central State Eight conference history to win the Conference Player of the Year award twice, winning in 2006 and 2007. During Farmer's senior season, in 2007, the Railers set the school record for average points allowed, surrendering just 38.9 points per game.
But, above all, Farmer was a winner. During his senior season, the Railers set the program's record for wins, finishing with a 33-3 mark. During his four years on the varsity squad, from 2004-2007, Lincoln had a combined record of 109-26. Farmer and teammates Matt Schick, Ethan Neitzel and Jarod Buckles are the only Railers to ever make two separate trips to the state tournament, advancing to the Elite Eight in 2005 and 2007.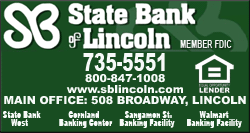 The winning didn't stop in high school. Farmer helped lead Lincoln College to a third-place finish in the NJCAA national tournament in 2009. After Lincoln College, Farmer concluded his playing career at the University of Illinois Springfield, an NCAA Division II school.
Alexander attributed much of Farmer's success as a player to his ferocious competitiveness, a trait that Alexander hopes will rub off on current players.
"Brandon was a pretty good player. But he made himself a whole lot better because of his work ethic, how hard he played, the things he did on the court," said Alexander. "Those ingredients are things that have to be instilled in kids. We need somebody to do that. It's not something that Brandon will have to work at too much, because that's just what is in him. Hopefully that rubs off on our kids. If it does, we could be pretty good."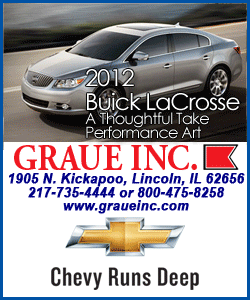 It isn't Farmer's first coaching job. He spent last year as an assistant coach on Kirk Whiteman's staff at Lincoln College.
Farmer says he's noticed a difference right away between the college and high school ranks.
"It's two different extremes … it's different kids, different styles," said Farmer. "I think the biggest difference so far -- at Lincoln College, the kids saw me more as a player, a friend. But the high school kids see me more as a coach, not someone who would be playing with them in practice."
Indeed, Farmer is no longer a player. He's a young adult now.
He recently got engaged to Courtnee Brown. Farmer and Brown met through Whiteman, who is Brown's brother-in-law. Brown was also an athlete at UIS, starring on the volleyball court for the Prairie Stars.
Farmer will be balancing his coaching duties with wedding planning this winter.
"It'll be a little difficult. I'm sure Coach Al will need things, Courtnee will need things," said Farmer, laughing. "But of course, she comes first. Anything that needs to get done will get done. But, she'll be there to support me. She'll understand. She'll be at the games. She loves basketball."
Farmer says he can see himself on the Railer coaching staff for an extended period. But, he also hasn't ruled out becoming a head coach some day either.
"If I'm an assistant at a high school, there's no other place I would rather be at," said Farmer. "If there were opportunities to be a head coach, I would consider it. We'll see how this season goes, and we'll see if I'd ever even want to be a head coach. I can see myself being at Lincoln for a while if I decide to stay in coaching. I'm sure enjoying it right now."
[By JUSTIN TIERNEY]