Some questions and answers about the gasoline situation:
Q: Why is it still so difficult to get gas in New York and New Jersey?
A: Imagine the energy infrastructure as a giant hose pumping gas to drivers' cars. There are still major kinks that are slowing down delivery. A key New Jersey refinery remains closed. Gas terminals in both states are shut or operating at reduced capacity. Lines at gas stations have been made longer by drivers topping off their tanks. And many stations remain without power.
Q: What are the biggest kinks right now?
A: The terminals where gas is pumped into tanker trucks. Seven of 57 terminals in the region remain closed, according to the government. Others are running at less than full capacity.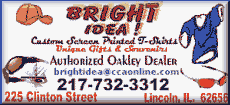 Many gas stations require a delivery a day and normally get their fuel from the affected terminals, says Tom Kloza, chief oil analyst at Oil Price Information Service. Now a tanker truck that usually fills up in Long Island might have to drive to a terminal in New York City or New Jersey to fill up and then drive back -- battling traffic both ways. Or a fuel terminal might limit a distributor to a percentage of its normal volume. That means less gas for the stations, says James S. Calvin, president of the New York Association of Convenience Stores. A long line of customers quickly depletes that supply.
Another problem: An undetermined number of stations remain without power. That can be a "show stopper," sending drivers to stations with power in other towns, Kloza says.
Kloza also notes that the densely populated New York City, Long Island and New Jersey region probably has fewer stations per capita than any other major metropolitan area. With commuter train, subway and bus service disrupted and gas stations and terminals suffering power outages, the low concentration of gas stations is "a big deal."
Most experts have made the point that supply isn't the problem -- there's plenty of gasoline in the region. The problem has been getting it where it needs to go.
Q: What is the status of the area's gas stations?
A: AAA says that as of Thursday about 65 to 70 percent of stations in New York City and New Jersey were able to sell gas. That figure was 60 to 65 percent on Long Island. And of those, many might have gas to sell in the morning and then run out in the afternoon. In its own survey, the Energy Department found that 28 percent of stations don't have gas available for sale.
Q: How much of the situation is due to hoarding and panic-buying?
A: Drivers who normally feel comfortable driving around with less than half a tank are topping off out of fear of running out, and this is pushing up demand. "In many places we have seen a run on gasoline because people lack confidence that more gasoline will be available later in the week," says AAA spokesman Michael Green.
Still, others are panicking because they can't afford to run out of gas. Angel Ventura, 29, drives around Manhattan in a graffiti-covered delivery van for a Tribeca camera rental company. These days he looks for gas once the fuel gauge drops below a quarter for his 29-gallon tank. "It makes me crazy, thinking I might hit empty and not be able to find it," he says.
Q: What's being done to resolve the situation?
A: New York City and Long Island followed New Jersey's lead and imposed odd-even gasoline rationing. On Friday, drivers with license-plate numbers ending in an odd number or a letter could fill up; on Saturday, even-numbered plates or those ending in zero will get their turn. Buses, taxis and limousines, commercial vehicles and emergency vehicles are exempt, as are people carrying portable gas cans. Out-of-state drivers are also subject to the system.