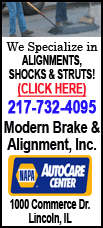 The advance halted two days of steep declines caused by concern that political wrangling in Washington could push the U.S. economy back into recession.
The Dow Jones industrial average was up 48 points at 12,859 as of midday. It was down as much as 67 in the first half-hour of trading.
The market is coming off its worst two-day slide in a year. The Dow average plunged 434 since President Barack Obama won re-election as investors turned their focus to a deadline at the end of the year for Congress to act on reducing the budget deficit.
The Standard & Poor's 500 index advanced nine points to 1,386 and the Nasdaq composite climbed 24 points to 2,919.
Copyright 2012 The Associated Press. All rights reserved. This material may not be published, broadcast, rewritten or redistributed.