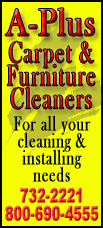 The Commodity Futures Trading Commission sued Matthew Marshall Taylor in federal court Thursday. The agency says he failed to disclose an $8.3 billion position on a futures contracts that came back to hurt the company in December 2007.
The lawsuit does not name Goldman as Taylor's employer. But records kept by the industry's regulatory body show he was employed at Goldman at the time. A Goldman spokeswoman confirmed Friday that he had worked there, admitted misconduct and was terminated soon after.
The CFTC was seeking unspecified penalties against Taylor.
Copyright 2012 The Associated Press. All rights reserved. This material may not be published, broadcast, rewritten or redistributed.