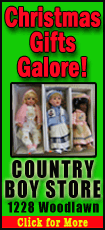 Owners of Chrysler 200s and Dodge Avengers from the 2011 model year are getting notices from the company. The cars have 3.6-Liter V-6 engines.
The National Highway Traffic Safety Administration began investigating in June after getting complaints from drivers.
The safety agency and Chrysler got 161 complaints about stalling, mostly at low speeds.
Investigators traced the cause to a computer that runs the pollution controls. Chrysler will reprogram the computer.
The company's actions are similar to a recall but are called a customer satisfaction campaign. The safety agency says the condition is a low risk to safety and is properly addressed by Chrysler's campaign.
Copyright 2012 The Associated Press. All rights reserved. This material may not be published, broadcast, rewritten or redistributed.