Wholesale stockpiles grew 1.1 percent in September, the Commerce Department said Friday. That's up from a 0.8 percent increase in August, which was revised higher.
Sales at the wholesale level rose 2 percent in September. That was double the August gain and the largest increase since March 2011.
Faster inventory growth could lead the government to raise its July-September economic growth estimate slightly from the 2 percent annual rate reported last month. When businesses order more goods, it generally leads to more factory production and that boosts economic growth.
The government issued its first estimate for economic growth before knowing the September wholesale inventories figures. The growth estimate also did not include the September trade figures. On Thursday, the government said the U.S. trade deficit narrowed to its lowest level in nearly two years because exports rose to a record high.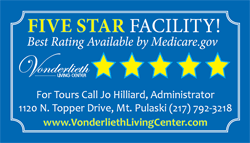 Both reports suggest economic growth was stronger over the summer than first thought. The government issues its second estimate for third-quarter growth on Nov. 29.
Stockpiles climbed to a seasonally adjusted $494.2 billion in September, 28.4 percent above a September 2009 post-recession low. Companies typically boost stockpiles when they are optimistic sales will rise.