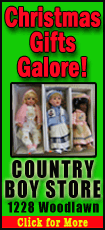 Iraqi authorities abruptly fired longtime bank governor Sinan al-Shabibi and issued arrest warrants against him and other bank officials last month. The moves came after a parliamentary committee began investigating alleged improprieties at the bank.
Al-Shabibi insisted on his innocence and that of other bank officials in a phone interview with The Associated Press on Friday.
He says he is worried about the future of bank's independence and believes that his critics do not understand how central banking works.
Iraqi Prime Minister Nouri al-Maliki has denied charges that al-Shabibi's ouster is politically motivated.
Copyright 2012 The Associated Press. All rights reserved. This material may not be published, broadcast, rewritten or redistributed.