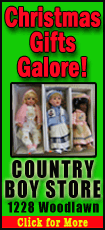 "When Justin Bieber comes up and goes, 'Hoff!' and then Selena Gomez says, 'It's so weird he loves you,' it's great. It just means that you're hip and it's cool," the 60-year-old actor said in a recent interview.
"Baywatch aired from 1989 to 2000. Hasselhoff also starred in the TV series "Knight Rider," which aired from 1982 to 1986.
To stay part of the conversation, Hasselhoff keeps busy and is always working. He stars in a Lifetime movie "The Christmas Consultant," opposite Caroline Rhea, that airs Saturday (8 p.m. EST). He will tweet backstage for MTV at Sunday's European Music Awards and play Captain Hook in a Peter Pan pantomime in December in Manchester, England.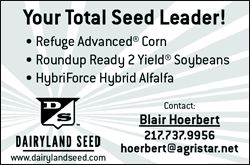 Hasselhoff talks about his various projects, his famous name and his hopes for a retro "Knight Ridder" movie.
AP: Would you ever want to do a full-time TV series again?
Hasselhoff: It depends what the series would be. I've been approached by some dear friends who run 'The Office' and 'Ugly Betty' about doing a sitcom, being a part of an ensemble. I'd love to do that. I'd love to bring back more than anything kind of like 'Murder She Wrote,' or there's a great show in the U.K. called 'Lovejoy,' or 'Hart to Hart.' Some shows that have got some fun, (a) little tongue-and-cheek like Cary Grant, and play my age but still know that secretly (the character) is livin' hard, livin' fast and lovin' it because that's kind of where I'm at in my life.
AP: You can act, sing, perform on the stage and judge talent competitions. Why do you like variety?
Hasselhoff: I embrace everything. All I want to do is be onstage. A performer needs to perform. You need to work. I think that's why I've lasted so long. I grew up watching 'The Carol Burnett Show.' ... People are now beginning to see that I do variety. I do sing. I did do Broadway and the West End.
AP: I'm sure you get a ton of offers. What do you say "no" to?
Hasselhoff: I say 'no' to things that I can't laugh with where they're laughing at me and they're trying to do something that is a little bit over-the-edge. ... If you don't respect me you're not gonna get that respect back.