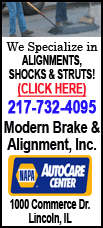 For "Firefly" devotees, only one word can describe the prospect of seeing star Nathan Fillion, other cast members and creator Joss Whedon talk about making and missing their baby: "shiny," which is "Firefly"-speak for cool or good.
Fillion, who came down to Earth successfully in ABC's detective series "Castle," is happy to wallow in nostalgia and fan fervor. This summer, he took part in a packed San Diego Comic-Con tribute to "Firefly."
"The sheer volume of people is just the first part of it," Fillion said recently of the event. "Then you have to get down to how excited these people are. It's incredible energy. It's a very visceral feeling."
"The way I see it is there are people who love 'Firefly' as much as I do. 'Firefly' has a very special meaning to me, so I share in that excitement. It's easy for me to understand it," the 41-year-old actor said.
The series, a 26th-century adventure leavened with droll humor, followed the misfit crew of the Firefly-class spaceship Serenity. (The 2005 movie that rose, improbably, from the ashes of the low-rated "Firefly" was titled "Serenity." Comic books are among the other spinoffs.)
The ship's captain, Fillion's dashing but discontented Malcolm "Mal" Reynolds, fought with the losing, good-guy Browncoats in a civil war and now lives and works on the fringes of a repressive society.
For Fillion, the drama was the start of a leading-man career that he makes plain he owes to Whedon, whose cult-inducing credits range from online sensation "Dr. Horrible's Sing-Along Blog" to TV's "Buffy the Vampire Slayer" and "Angel" to blockbuster "The Avengers."
Fillion savored the experience.
"I remember the first time I put on my costume, walked onto the ship for the first day of work ... and the director of photography, David Boyd, saw me and hollered out, 'Captain on deck!' and everyone stopped and clapped."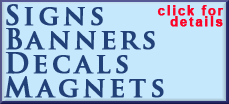 "That's a moment I'll never forget," the Canadian-born actor said. Add the chance to be a classic Western hero and he was in heaven.
"Nothing makes you feel tougher than putting a gun on your hip in the desert and getting on the back of an animal and riding. There's something very manly about that," he said.